Visit Us!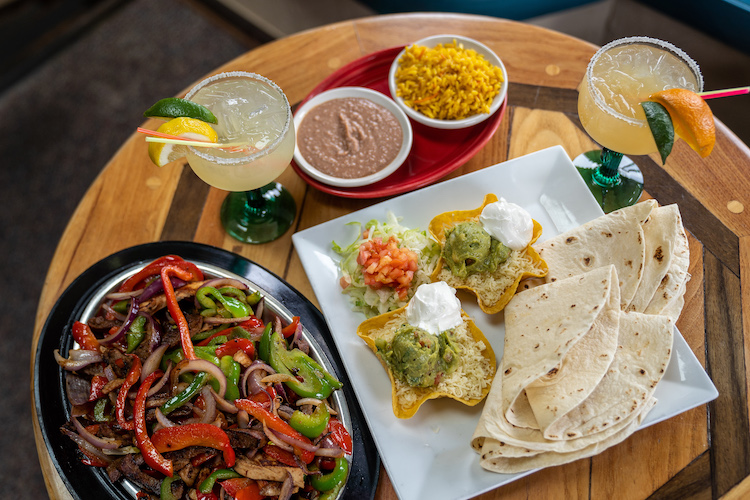 Gazpacho New Mexican Cooking y Cantina opened in September of 1991.  This restaurant was the vision of restaurateur James Arias, a son of New Mexico and a true chilehead.  After decades in the restaurant business, Jim wanted to get back to his roots; to the food of his childhood.  Jim and his long time business partner, Bill "Beatle" Abshagen, put together a plan to bring authentic New Mexican cooking to Durango (and chile roasting to Durango, but that is another story)!  Durangoans loved the food, the ambiance, and the character of the new restaurant. Today we hold true to Big Jim's vision and love of New Mexican chile!
Meet The Owners
A pair of brothers who've been in the industry since they were 12. The continued legacy of Chile and Matt will be there, but with the McManamon family taking over.
The McManamon Brothers have worked at Gazpachos for a combined 13 years and know what it takes to uphold the buisness.
Shane and Brennan both pursued degrees in college, but in early 2013 felt it wasn't what they wanted to do in the long term. The restaurant buisness in which they worked to pay for school wasn't their cup of tea. So they decided when an opportunity arose to take over a family buisness, they would jump on it. Shane and Brennan will be working inside the restaurant daily alongside Brennan's wife Sadie, who's experienced and well know in the industry as well.
Their Father John McManamon and Mother Lynn McManamon are also excited to see their sons take Gazpachos to the next level.
Stop by and meet the owners of Gazpacho's today!